Tulsi is one such a plant with religious importance and medicinal importance as well. But the religious importance of the plant dominates the amazing health benefits that it offers us. The useful benefits of Tulsi leave should be known to everyone to get benefit from it, so we thought to bring in front you the amazing benefits of Tulsi leaves.
Tulsi which is also known as the Holy basil is a really important herb in Ayurvedic medicine. It is also known as the 'Queen of Herbs'. Tulsi or Tulasi is Sanskrit actually means 'the incomparable one'.
In fact, Hinduism links the plant to the figure of a goddess. The scientific name of this Tulsi aka holy basil is Ocimum tenuiflorum. There are a number of varieties of this Tulsi plant.
We hope we have provided you all the basic Tulsi plant information. Now without any more delay here are the benefits of Tulsi leaves, just dig into it.
Various Benefits Of Tulsi Leaves
Holy basil is the name for Tulsi leaf in English. Tulsi leaves can be very much beneficial to your health, so take a look at some of them.
1. Health Benefits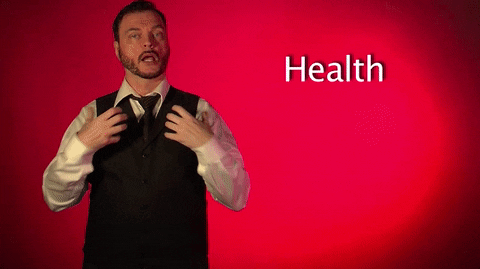 Cures Fever
Tulsi leaves are abundant in essential oils and phytonutients that benefits your body in many ways. The tulsi oil or tulsi leaf extract can be used as an antibiotic, anti-infective and disinfectant.
We get infected with the various type of fevers occasionally and due to many reasons like seasonal changes, infections etc.
When you find that you are infected with fever, then you can just simply have a decoction of Tulsi leaves which is a great remedy for the fever problem. This is a great remedy for fever which has been in practice for many years.
Cures Respiratory Disorders
This is another most important health benefit of Tulsi leaves. It is even a great remedy for many of your respiratory problems like congestion related issues. Both chronic, acute bronchitis can be very effectively cured with the help of Tulsi leaves.
Prevents Lung Diseases
The various compounds present in essential oils of Tulsi leaves like Vitamin C, camphene, eugenol, cineole works effectively in healing the damages caused to the lungs due to smoking, tuberculosis.
It even prevents lung cancer. Tulsi leaf cancer benefit is the best benefit of these leaves. The antibiotic properties present in the Tulsi leaves even help you in preventing Tuberculosis.
Prevents Heart Diseases
Vitamin C and other antioxidants like eugenol help you in protecting the heart from harmful effects of free radicals. The eugenol compound is very helpful in reducing the cholesterol levels in the blood.
Dental Care
It is important for us to maintain oral hygiene in order to destroy the bacterial attack on our teeth. Tulsi leaves are great when it comes to bactericidal action. It even protects your teeth, prevents dental caries, plaque, tarter and also gets rid of bad breath. It even has got some astringent properties that make the gums stronger and prevent the teeth from falling.
But chewing the Tulsi leaves for a long time, can be harmful to your teeth because of the compounds like mercury which have got germicidal properties. So, it is advised to take the decoction of Tulsi leaves. You can also chew it but not for too long.
Prevents Kidney Stones
This is another most important and useful benefit of Tulsi leaves that you can try. The Tulsi leaves help in reducing the acid levels in the body which is considered as the culprit of the kidney stones.
It even helps in cleaning out the kidneys. The certain compounds present in Tulsi essential oils helps you in the dissolution of stones in the kidneys. It even has the pain killer-effects which helps you in bearing the pain caused due to the stones in kidneys.
2. Benefits For Your Skin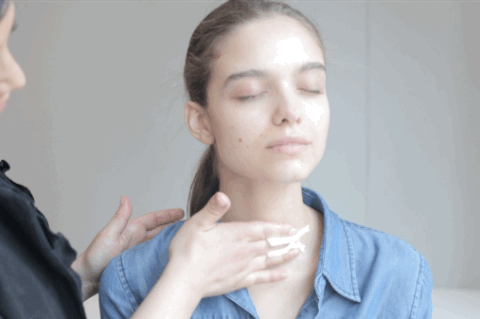 Along with the tremendous health benefits, these Tulsi leaves also got some amazing benefits for your skin. So, just take a look at some of the benefits of Tulsi for the skin.
The antibacterial and antioxidant properties present in Tulsi leaves oil essentials are good for your skin and they help you in keeping your skin away from any kind of skin infections, acne problems caused due to excessive oil on your skin.
As Tulsi leaves help you in strengthening digestion and a healthy metabolism. It can thus help in promoting weight loss.
The Tulsi leaves can help in having better digestion and thus having a better metabolism which can thus help in the weight loss.
4. Benefits Of Eating Tulsi Leaves On Empty Stomach
The benefits of eating Tulis leaves on empty stomach may be the above ones but here is a quick view of the benefits of eating Tulsi leaves early in the morning on empty stomach.
Reduces the risk of diabetes
Helps in relieving stress
Reduces any kind of stomach related problems
Cures a headache
Treats sore eyes
Treats common/regular cold
Cures a sore throat
5. Tulsi Benefits For Your Hair
Tulsi paste is great in preventing hair loss. Hair masks prepared from tulsi paste can aid in increasinf blood circulation within the scalp and reduce itching sensation. Thus tulsi leaves are good to treat dandruff.
Mix some tulsi oil along with coconut oil to treat your dry and frizzy hair. This mixture will give a lustrous shine to your hair and keep it moisturized all day long. Hot tulsi oil hair massage has proven to be beneficial for reducing dryness and itching, and it also strengthens the hair follicles.
Want to reverse graying of hair? Try a mix of basil leaves, amla powder and coconut oil to prevent hair graying. Wash your hair with a mild shampoo after applying this hai mask.
How To Eat Tulsi Leaves?
This is probably most obliged question among many people while they go through the amazing health benefits of the Tulsi leaves.
However, chewing Tulsi leaves for an excess time may cause effects to your teeth, so it is always recommended to chew Tulsi leaves for a small period of time.
The juice in them is the required thing, so you can also try taking the decoction of the Tulsi leaves. But however way you eat, just wash them off thoroughly.
The benefits of Tulsi leaves make the holy herb holier in our thoughts right!!!
A feminist by thoughts. She would love to have discussions about anything. Always ready to take up new challenges that comes her way. With a Masters degree in Commerce, she is into blogging and is thoroughly enjoying it. As a foodie, she would love to taste various foods. She loves to watch food and travel shows.